24/7 Sweeping & Cleanup
Serving All Of Oregon
As specialists in street sweeping, industrial & construction sweeping, and cleanup, Mid-State provides excellent services with sensitivity to environmental issues. We use the most advanced equipment designed for cleaning streets, parking lots, roadways, and industrial sites. We offer full municipal services for municipalities, government agencies, and commercial, industrial, construction, and private individuals. We perform all types of sweeping; from driveways, parking lots, and streets to heavy-duty construction sweeping. We also do catch basin and drain line cleaning, vacuum excavation, and industrial vacuuming.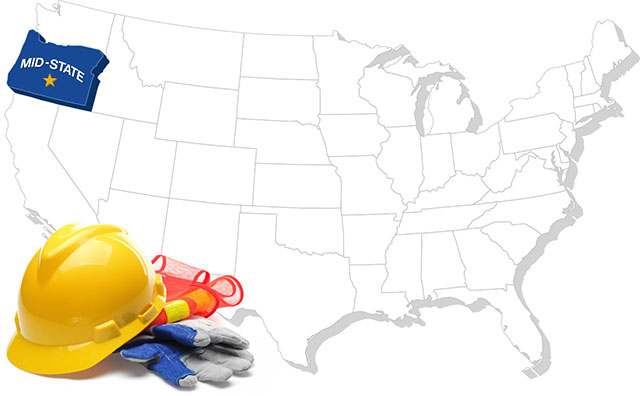 Mid-State Offers Many Professional Services
Sweepers
Air and Broom Sweeping
We have small and large sweepers that are matched to specific jobs to provide the best results for our customers. In general, Air Sweepers are used for parking lots because they are more economical and better at lifting and collecting dust and debris. Industrial and construction jobs are usually completed using a Broom Sweeper for heavier-duty sweeping. We can sweep indoors, outdoors, and even collect unique debris like leftover colored cornstarch from Color Run events.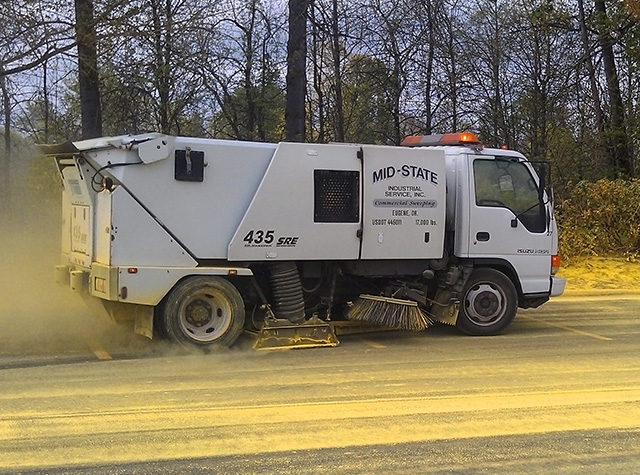 Vacuums
Wet or Dry Industrial Vacuuming
A vacuum truck is a tank truck with a heavy-duty vacuum designed to use air pressure to collect solids, liquids, mud, and sludge through a suction line. They can handle wet and dry materials and are used in hard to reach places such as tanks, furnaces, and bioswales. The vacuum trucks are primarily used by municipal, government, and commercial entities. Vacuum Excavators are more specialized. They are perfect for working in utility locations, around tree roots, or other tight quarters.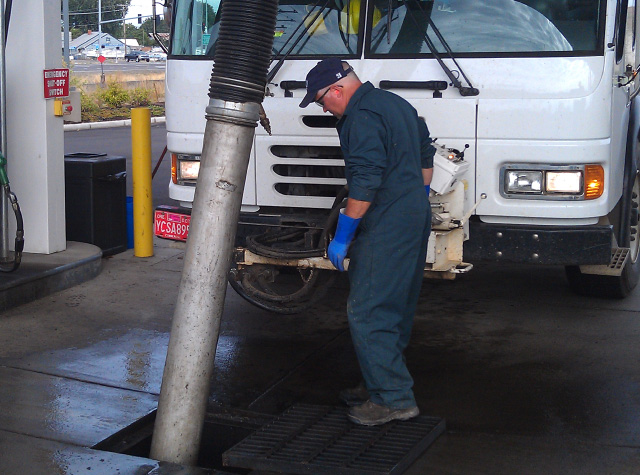 Environmental Stewardship
Committed to Sustainability
Good environmental stewardship is important to us here at Mid-State Industrial. We strive to make each of our practices and policies as environmentally friendly as possible. Collected debris is brought back to our shop where it is screened so that only the trash component is sent to landfill. 90 - 95% of swept debris is dirt and organic material and not hazardous in any way, as demonstrated by EPA testing. We send this material to Delta Sand & Gravel Co. for use in reclamation fill.
One of the worst contaminants and dangers to environmental quality is the careless introduction of dust and pollutants to our water and air sources. To help fight this problem, state and federal environmental regulations are becoming more stringent with the goal of reducing or eliminating contamination. Many commercial building and development companies are now required to provide airborne dust control for their jobs sites to help reduce airborne contamination in and around homes, roadways, and other spaces. High concentrations of particulate matter can have health consequences so it is imperative that these materials are collected and disposed of properly.
We provide services to clean up spills and remove dirt that has been inadvertently moved onto roadways. We can perform regularly scheduled vacuum cleaning or wet sweeping to control this issue or provide emergency or one-time cleanups depending on your needs. In addition, we can help you come up with a plan to minimize the amount of construction dirt that is tracked onto paved roadways.
In addition to airborne dust control, using a regularly scheduled maintenance plan that focuses on street sweeping, wet sweeping, scrubbing, and catch basin cleaning can help mitigate contamination of water sources like rivers, lakes, and streams. Doing this is recommended by the EPA as a Best Management Practice.
We are committed to helping our customers meet local, state, and federal compliance for environmental pollutants. Our TYMCO Air Sweepers keep fine particles of dust from washing into the stormwater system. The most difficult standard for commercial sweeping clients to meet is the allowable amount of Zinc and Copper. The TYMCO Air Sweeper does the best job of capturing these fine particles. A little sweeping can go a long way towards preventing runoff and pollution. Based in Oregon, our company appreciates a clean and thriving natural environment.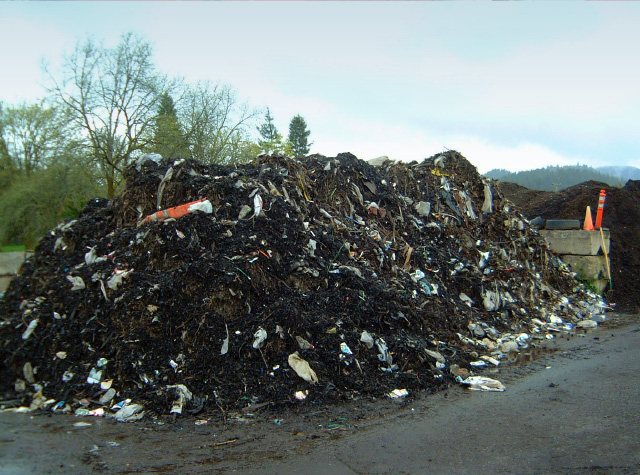 Before Screening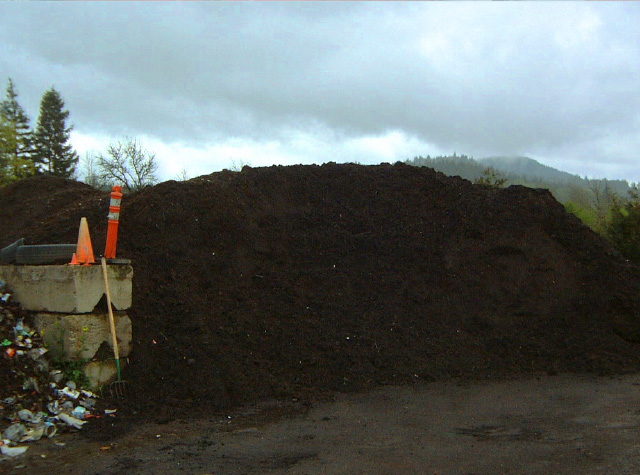 After Screening